THE ARTISTS INDEX WEBSITE PROJECT
FAQs
…to gather images, documents, audio and video files, anecdotes, as well as, the memories, recollections, and insight on the artists of the Southcoast's present and past!
WHAT IS THE ARTISTS INDEX?
The Artists Index is a collective digital archive for the creative community and the public at large. Our goal is "Putting Artists in Their Place for History!" As more Artists and individuals are included, the expanding data will help to define their relationship by virtue of their place in time and source of education, their instructors, influences, and other factors will also surface.
WHAT IS THE OBJECTIVE OF THE ARTISTS INDEX?
The objective is to be a resource for everyone: artists, art lovers, and buyers. It is a valuable resource for researchers, scholars, art educators and other artists from beyond this area.
WHAT IS THE CONCEPT BEHIND THE ARTISTS INDEX?
The whole concept of The Artists Index about putting all artists in their place – in history!
WHAT INFORMATION IS CONTAINED IN THE ARTISTS INDEX?
The Artists Index currently contains biographical information, work images, and the link to the artist's In-Focus Podcast episode to provide other artists, searchers, scholars, and researchers with examples of their creative production and, biographical documentation.
HOW CAN ARTISTS FROM THE PAST BE INCLUDED?
Anyone can contact us to contribute information on behalf of any deceased artist who has gone unnoticed, undocumented, and uncelebrated. We welcome anyone representing an incapacitated artist to be an In-Focus Podcast guest.
WHY DO WE WANT LIVING AND DEAD ARTISTS INCLUDED IN THE ARTISTS INDEX?
The goal is to create a resource that is as complete as possible on behalf of the creative community listing today's emerging and established Visual, Performing, and Literary Artists as well as those that have contributed to the area's creative and cultural past.
WHAT IS THE PURPOSE OF THE IN-FOCUS PODCASTS?
The main purpose of the podcasts is to offer visitors to this website an up close and personal opportunity to listen in on our conversations with the makers, performers, supporters, and cultural impresarios of this remarkable creative community.
WHERE IS THE SOUTHCOAST LOCATED?
The Southcoast is also written as the South Coast, both of which are relatively recent terms that date to a regional marketing and branding campaign in the 1990s.
The creative community is located on the Southcoast of Massachusetts, which according to Wikipedia, includes the area or region of southeastern Massachusetts consisting of southern Bristol and Plymouth counties which border Buzzards Bay and includes:
Acushnet, Massachusetts
Dartmouth, Massachusetts
Fairhaven, Massachusetts
Fall River, Massachusetts
Freetown, Massachusetts
Little Compton, Rhode Island
Marion, Massachusetts
Mattapoisett, Massachusetts
New Bedford, Massachusetts
Rochester, Massachusetts
Somerset, Massachusetts
Swansea, Massachusetts
Tiverton, Rhode Island*
Wareham, Massachusetts
Westport, Massachusetts
HAVE A SPECIFIC QUESTION?
Complete this contact form and we'll get back to you as soon as we can with an answer!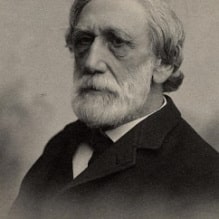 BE INCLUDED. BE COUNTED. BE FOUND.