SOUTHCOAST ARTISTS INDEX
In-focus
ARTICLES
An on-going series of articles focusing on the makers, creators, performers, and supporters of the local creative community. These In-Focus articles chronicle our local visual, performing and literary artists.
We will write about the scholars, journalists, researchers, and genealogists who are seeking information on specific Artists or, what they've discovered about those that were an integral part of the creative community's in days gone by.
The Artists Index is putting Artists in their place – in history!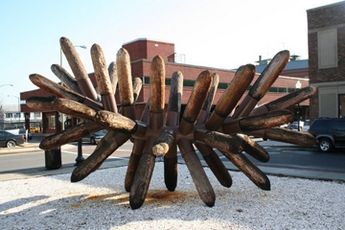 Southcoast Artists Index IN-FOCUS ARTICLE: The Sea FlowerOne man's beauty is another's uglinessThe Sea Flower Story Maybe it's all good. Maybe it's good that one piece of art can especially engender varied and thoughtful introspective discussions while simply enraging...
BE INCLUDED. BE COUNTED. BE FOUND.
Artists Index
Contact Info
Monday-Friday: 9am - 5pm
508-965-5075