In Focus Podcast
Episode 132
…the town's great treasures are its local painters of renown…
LEMUEL D. ELDRED
As related by: Kyle DeCicco-Carey
Welcome, Kyle DeCiccio-Carey to In-Focus Podcast Number 132! Kyle is the Library Director at the Millicent Library in Fairhaven, Massachusetts, and will be speaking with us about celebrated Fairhaven resident and painter Lemuel D. Eldred.
This is the first of five, Fairhaven Cultural Council grant-supported podcasts with Kyle who will be telling us about some of the town's artists from days gone by. Lemuel Eldred is a great artist to begin this mini-series of podcasts!

LEMUEL D. ELDRED
Lemuel was born and raised in Fairhaven, Massachusetts. The town shares the harbor with New Bedford. He was a marine painter and etcher and had studied with another outstanding Fairhaven painter, William Bradford, and for a short time, at the Academie Julian in Paris (1880).
Eldred's work is typical of the late Hudson River School. He moved to Boston in 1876 to establish a studio. Lemuel Eldred was a sought-after and quite popular marine painter. He much enjoyed Bradford's Quaker beliefs and manner but did not join Bradford in his exploratory polar expeditions.
His work may be seen in Fairhaven Town Hall, The Millicent Library, the Peabody Essex Museum in Salem, Massachusetts, the New Bedford Whaling Museum, and the Kendall Whaling Museum.
Listen in on this conversation as The Artist Index's Co-Founder/Host – Ron Fortier – delves more into Lemuel Eldred's life, work, and legacy with Kyle DeCicci-Cary, the Library Director of  The Millicent Library. Kyle holds a master's degree in library and information science from Simmons University and, a digital archives specialist certification from the Society of American Archivists.
He also holds certifications from the Academy of Certified Archivists and the Harvard Extension School in nonprofit management. He has over twenty years of library, archive, and museum experience.
We continue using Zoom, our podcast host's studios, and our studio at the Spectrum Marketing Group in Howland Place in New Bedford. Until then, we will continue to podcast remotely, in order to accommodate our guests' schedules and, in some cases, because they don't live in the South Coast of Massachusetts or, to allow them to remain in the comfort of their homes.
The whole concept of The Artists Index and our journey is still in the making and very organic. If you would like to be a guest or, have a suggestion, please let us know!
Lemuel D. Eldred
BORN: 1850
DIED: 1921
MORE: New Bedford Art Museum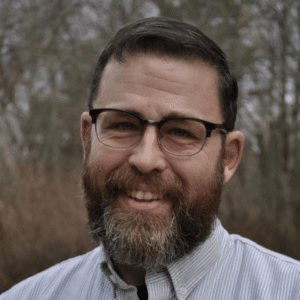 Kyle DeCicco-Carey
Library Director
MS LIS, CA, DAS
The Millicent Library
45 Center St
P.O. Box 30
Fairhaven, Massachusetts, 02719
Phone: 508-992-5342
Fax: 508-993-7288

This program is supported in part by a grant from the Fairhaven Cultural Council, a local agency that is supported by the Mass Cultural Council, a state agency.
This In-Focus podcast episode is made possible with the support of Heavenly Spirits, who invites you to celebrate the art of life and creative communities everywhere.
Heavenly Spirits, Importers Of Exceptional French Spirits.