Podcast Episode 146: Robert Swain Gifford
Welcome, Kyle DeCicco-Carey to In-Focus Podcast Number 146! Kyle is the Library Director at the Millicent Library in Fairhaven, Massachusetts, and will be speaking with us for the third time about Robert Swain Gifford, also known as R. Swain Gifford. Kyle's first visit was Episode 132 about William Bradford.
His second was Episode 133 about Lemuel Eldred. This is a five-part series on celebrated Fairhaven artists from days gone by. It is supported in part by a grant from the Fairhaven Cultural Council, a local agency, which is supported by the Mass Cultural Council, a state agency.
"Kyle DeCicco-Carey has nearly 20 years of professional library experience. He comes to the Millicent Library from Harvard University, where he was a senior reference archivist in the property information resource center. He has experience as an interim library director at the Mattapoisett Free Public Library, and is president of the Board of Directors of the Mattapoisett Historical Society." [Fairhaven Neighborhood News]
Kyle holds a master's degree in library and information science from Simmons University and, a digital archives specialist certification from the Society of American Archivists. He also holds certifications from the Academy of Certified Archivists and the Harvard Extension School in nonprofit management. He has over twenty years of library, archive, and museum experience.
ROBERT SWAIN GIFFORD
American Landscape Painter
December 23, 1840 – January 15, 1905
Kyle tells us that, "at age two, Robert Swain Gifford came to Fairhaven with his family from Nonamesset Island where he was born in 1840. He had developed a love of art by the time he met Albertus Van Beest as a teen. He would study with Van Beest and William Bradford before opening his own studio in New Bedford, Boston, and later New York."
"His artwork consisted of etchings, oil paintings, and watercolors. His landscapes were influenced by the Barbizon School of Painting. Gifford traveled to the western US and overseas to England, France, Spain, and Egypt creating landscapes of the places he visited. He would later take part in the Harriman Expedition of Alaska and the Bering Straight along with George Bird Grinnell, John Muir, Edward S. Curtis, and others."
Gifford served on the National Academy of Design Council and taught at the Cooper Union School. He died in 1905 in New York and is buried at Rural Cemetery in New Bedford. Several works by Gifford are on display at the Millicent Library in Fairhaven. His work may be seen in Fairhaven Town Hall, The Millicent Library, the Peabody Essex Museum in Salem, Massachusetts, the New Bedford Whaling Museum, and the Kendall Whaling Museum.
Listen in on this conversation as The Artist Index's Co-Founder/Host – Ron Fortier – delves more into Robert Swain Gifford's life, work, and legacy with Kyle DeCicci-Cary. The whole concept of The Artists Index and our journey is still in the making and very organic. If you would like to be a guest or, have a suggestion, please let us know!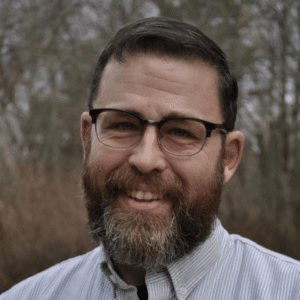 Kyle DeCicco-Carey
Library Director
MS LIS, CA, DAS
The Millicent Library
45 Center St
P.O. Box 30
Fairhaven, Massachusetts, 02719
Phone: 508-992-5342
Fax: 508-993-7288
Our gracious sponsors invite you to celebrate the art of life and creative communities everywhere.
In-Focus Podcasts are funded in part with grants from the New Bedford Cultural Council and the Fairhaven Cultural Council, local agencies supported by the Mass Cultural Council, a state agency.